Teaching abundance-based success principles, and practical tools to help you live with more ease, success and joy.
Transformational Coaching can be summed up in one sentence. Changing your outer circumstances and creating success is a matter of changing the inner ways you think, feel and act
There are only TWO steps…Calm the overwhelm and connect with success – these are the steps and they work every time!
My story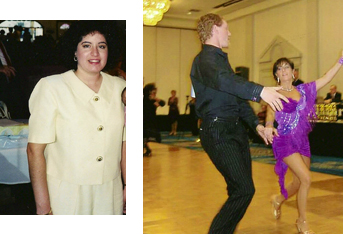 Your can see my own amazing journey and story of success from these photos.  What started as an ugly duckling, an overworked and anxious CPA became an enchanted woman, deeply connected to life's adventures and defying gravity literally in my body in and in my life.  How did this happen?  By using the tools and resources that have now become my life's purpose to teach and share. Choice by choice, the trajectory of my life began to change…  My success was not limited to the dance floor.  It began to spill over into my bank account, my relationships, my career and especially in the way I choose to move through my challenges and the decision to make happiness and wellbeing a daily experience.  Though the flavor of this success will be different for you, I am confident that it is available the moment you make a choice to accept its invitation.
Here's an invitation to explore YOUR story:
What IS your story?  How has it shaped you and supported you?  How has it gotten in the way?  Often there is treasure and resources available that need a new vantage point to discover.  I'm interested in your story and more than that, skilled at mining the buried treasure that exists behind the story. 
So what is it that you TRULY want?   What is your version of defying gravity? 

Everyone's definition of success is different…
Maybe it's taking the business to new level of prosperity & service or finally having the kind of body that feels comfortable and fun to live in.  Maybe it's living an adventure that feels 'impossible' or  as simple as getting relief from physical pain or stressful overwhelm. 
With over 20 years in the personal and professional development business, I have the tools and resources to support the journey from overwhelm to relief to triumph.